The mobile app development industry has boomed significantly in the last few years. As more and more people have started relying on their mobile apps for their various life requirements. Many development companies have started offering their services in the same direction. However, not everyone is alike. While some developers make their services available for specified timelines, others offer white label app development.
What is white label mobile app development?
Before we get into understanding the advantages of white label development, you have to understand what white labeling is. Since you are reading this blog it is safe to assume that you have a fairly decent understanding of the term outsourcing. White label is just a variation of the outsourcing phenomenon. Basically, when you outsource your project to someone or some company, you allot your project (or any task that you need to complete) to a third party. They fulfill your requirement within a stipulated time and charge you accordingly for the same.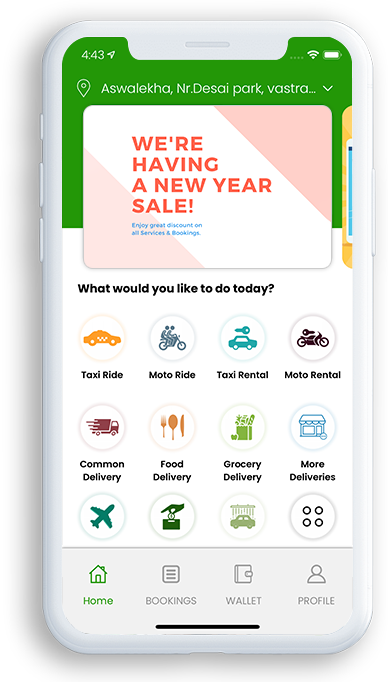 White labeling is just an extension of the same. When you outsource to a white label development company, you essentially hand over a project (allot a task) to a company that finishes the project for you but doesn't name themselves behind the completion. This sort of an arrangement is typically done when the allotted task in question essentially is of a commercial nature.
Let us try to understand this with the help of an example:
Say, you want to start your own on demand food delivery app. Now, to do this you will need an online platform, a mobile app, a website and more digital parts to start your business. However, since your inclination is towards food and its delivery, it is safe to assume that you don't have any technical knowledge. You hand over this project of building your app to a white label mobile app development company.
They build the app for you with the specifications that are pertinent to your business and then, on completion instead of adding their logo on the application, they will instead white label the app with your company's brand name, logo and color theme to ensure that it looks like you built your own app and no one comes to know who made it for you.
Since the commerce behind the business is pretty lucrative many competitors would love to get their hands on the developers of the app that you got your app made from so that they can include all the features that you have and top it. White labeling ensures that your competitors are always in the dark about the actual source of the application.
Advantages of Hiring a White Label app Developer
There are many advantages associated with hiring a white label app development company. Let us take a look at them one by one.
It is a lot cheaper than hiring resources
When you hire resources to build your app, it is not limited to an individual. There are several factors to consider If you want more and more people to be able to use your application, you will have to cater to android as well as iOS developers. Apart from that, you will have to hire a web data analyst, systems analyst, quality tester and much more. To hire so many resources will entail lengthy salary bills and also other perks of employment.
With the help of a white label mobile app development company, you can rest assured that you only pay a pre decided sum to them and don't have to worry about any of the salaries or even overhead costs such as maintaining infrastructure or providing for various benefits associated with employment.
White labeling ensures a much faster market penetration
When you start building a complex app from scratch, it is time-consuming. A team of almost 15 to 16 developers would take a year or two to completely build and launch this kind of an app.
With white labeling you actually get our hands on an app that is pre-built. When you purchase a ready-made app like GrubHub or Zomato, the app has been inspired from the model. Thus, it doesn't take much of time and its economical.
When you purchase a ready-made cloned app, the white label app development company simply takes about 4 to 5 business days to white label the app with your brand name, logo and color themes specific to your company.
Focus on your own core competency
Building an app is a technical affair. The whole process includes coding and database management, quality testing, and much more. In case you aren't a technical know-it-all, there is no way you can surmise everything by yourself. Even when you hire a team of developers, you will still have to be involved in the app-building process. This is why it is best to hire a white-label mobile app development company. Since you receive the app completely inbuilt and created condition absolutely ready to launch, you don't have to worry about anything technical. This allows you to focus your attention on your core business and generate more profits.
These are just three of the top reasons or advantages of hiring a white label developer. You can find many more when you get down to it. Speak to a white label app development company with the nature of your requirements. You will see how they can help you out with a finished product. It may even be wise to take a demo of the fully functional app before you end up investing in it. It is quick, easy, and efficient.
Once you purchase the app, the white label company will simply take about 4 to 5 business days to put your logo and brand name on the app. Furthermore they will update it with the matching color theme. Once your white label developer does that, take a demo. Once the confirmation is received, the company starts the launching procedure, to launch the app in the app store. Hope you find the best white label mobile app development company!