Becoming a parent is undoubtedly one of the biggest joys in the life of a couple. It however comes with a lot of responsibilities especially if both the couples are working.
One very big challenge that faces the parents in particular is in regards to finding a reliable babysitter who will look after their child in their absence and it is obviously not easy to give one's child under the care of an outsider.
Thus, to ensure that parents are able to find reliable babysitters who can take care of their child in their absence has thereafter led to the creation of the Uber for Nannies.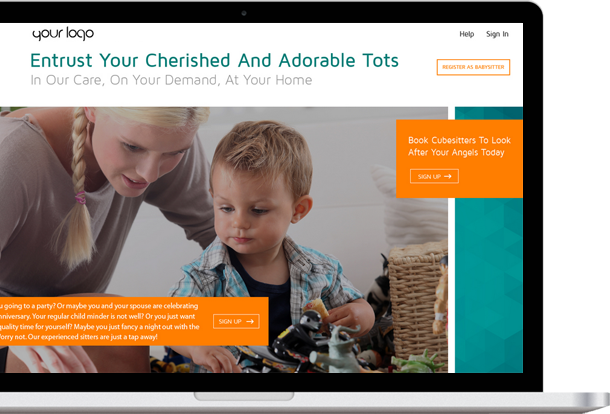 With the support of this solution parents can get connected to professional as well as quality nannies nearest to them and thereafter support them in caring for their child as and when they are away simply through a few taps on their smartphone or iPhone device.
Let's get a brief idea about the solution in detail.
A Glimpse into Uber for Nannies
The parents are connected to the reliable babysitters and nannies nearby in few taps.
All that they have to do is enter the app and provide their location. Thereafter, they need to simply tap on the services they need from the babysitter.
The parents are able to view the babysitters and nannies locally nearby. Choosing one to suits their requirements along with suggesting the time and date to have them available for the kids.
When the booking is done, the parents receives confirmation. Thus, a babysitter arrives as suggested time making it easy for the parents to book a babysitter.
So, now that you know in detail about this extremely useful solution let us observe how it helps the new parents locate reliable and trustworthy babysitters nearby to them.
Distinctive Characteristics of Uber for Nannies
Verified Profiles
The app does a thorough background check of the professionals registered on the solution. Thus, helping the parents locate always a reliable as well as thorough babysitter for their child. 
Ratings and Reviews
The ratings and reviews that the babysitters have received from their past clients supports the parents identify the best babysitter. Thus helps them with a better clarity to hire a qualified one to take care of their child.
Galleries
The Uber for Nannies makes it easy for the babysitters as well as nannies to upload the galleries of their past tasks on the on demand babysitter app. Thus, making it easy for the parents to locate the best one for their kids.
Uber for Nannies supports the parents in locating trusted nannies as well as babysitters who will care and tend to their child in their absence.