Finding help is probably one of the toughest tasks to say the least but thanks to the presence of the handyman service app the same has gotten streamlined in nature and thereupon thanks to the same they have gotten quick help that too at the tap of a few buttons on your smartphone or iPhone device.
Apart from helping the customers, the app also supports the help to streamline their tasks in a smooth manner and thereupon through the same earn a good amount of money along the way thereby giving support to the handyman service industry to earn a good deal of revenue.
So how does the app work?
Here's discussing the operation below.
Operation of the On Demand Handyman Service App
The app works in an extremely easy yet swift manner. All that the customer needs to do is enter the app and tap on the service they need from the different services available and thereafter provide their location details.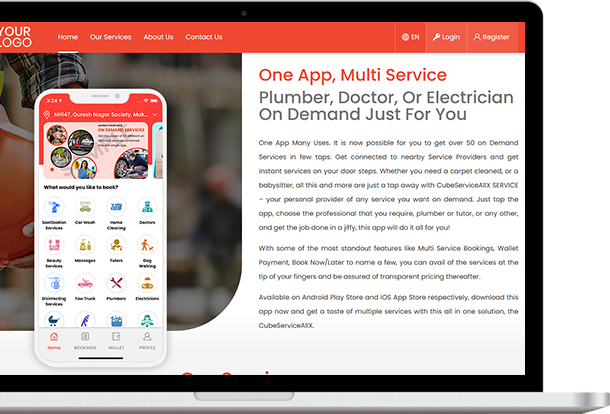 Upon doing so they get a list of handymen nearby from which they can tap on the one suiting them. Book the services with time, date and address. Track it and get the notification on the arrival of the handyman and receive the services thereafter in an easy yet swift manner. 
This in turn goes into making the app easy to use as well as operate both at the same time and thereupon gives scope to the handyman to earn a good deal of money along the way through the same.
So in short thus through this unique operation the app, in turn, has enticed the attention of new handyman service startups to in turn build the on demand mobile app so as to generate revenues through it right from Day 1.
However it is important to keep in mind some strategies that should be followed when building the app so that you provide quick help and through the same earn a good amount of revenue along the way. 
Strategies to Adopt when Building the On Demand Handyman Service App to Boost Revenues and Deliver Powerful Services
Find the services that in turn will help customers and the handyman both.
Locate the platform where you will be able to find maximum customers.
Find the features that in turn will go on to accelerate the handyman services from your app. Thus, supporting your customers as well as handymen both at the same time. 
Following these tactics handyman service app development in turn will ensure that your handyman and customers can function effectively.